4 Need-to-Know Facts About Bulldogs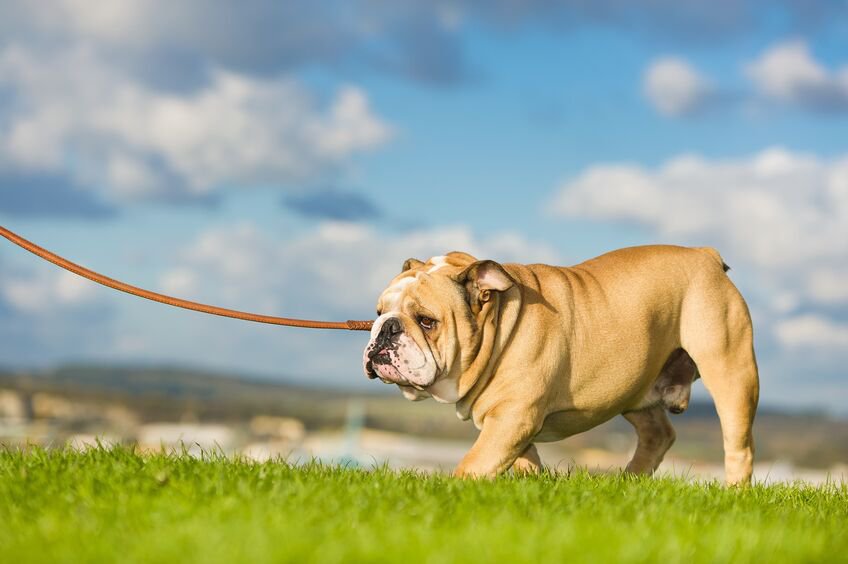 4 Need-to-Know Facts About Bulldogs
Are you thinking about adopting a bulldog into your family? If so, you've made a great choice! Bulldogs are adorable and lovable. However, it's always a good thing to research as much as possible about the breed before you bring them home. Here, we discuss our four need-to-know facts about bulldogs.
Bulldogs vs. Bulldoggles
Many bulldog breeds, especially the English Bulldog, are known for having various health conditions. This is because these breeds are often in-bred or were bred solely for looks rather than health. Thankfully, you can still get a bulldog without all the health concerns. Bulldoggles are considered "three-quarter English Bulldogs." The father is a purebred English Bulldog, while the mother is a bulldog crossed with a puggle. This means that you get a dog that looks like a bulldog, acts like a bulldog, but doesn't have the same health problems as a bulldog.
Bulldogs are not lazy
Bulldogs often get a bad rap of being lazy. This is far from the truth. They love to play and will always be happy to go on walks. They just have a mellow and laid-back attitude, which many mistake for laziness. They won't make many demands of you and will just be happy to be by your side.
Bulldogs can be barkers
Once you bring your bulldog puppy home, don't be surprised if they start barking at perfectly harmless things. Bulldogs can be barkers so you'll want to take steps to ensure they don't bark too much. You can take them for obedience training to help control their barking.
Bulldogs need proper cleaning
Bulldogs have those folds and wrinkles that make them so adorable. However, those very folds and wrinkles can trap quite a bit of dirt. If you're not careful, bacteria can collect between folds and cause inefctions. That's why it's important to properly clean your bulldog's folds and wrinkles on a regular basis.
Are you thinking of adopting an adorable bulldog or bulldoggle? Then stop by The Family Puppy to meet some of our adorable pups!