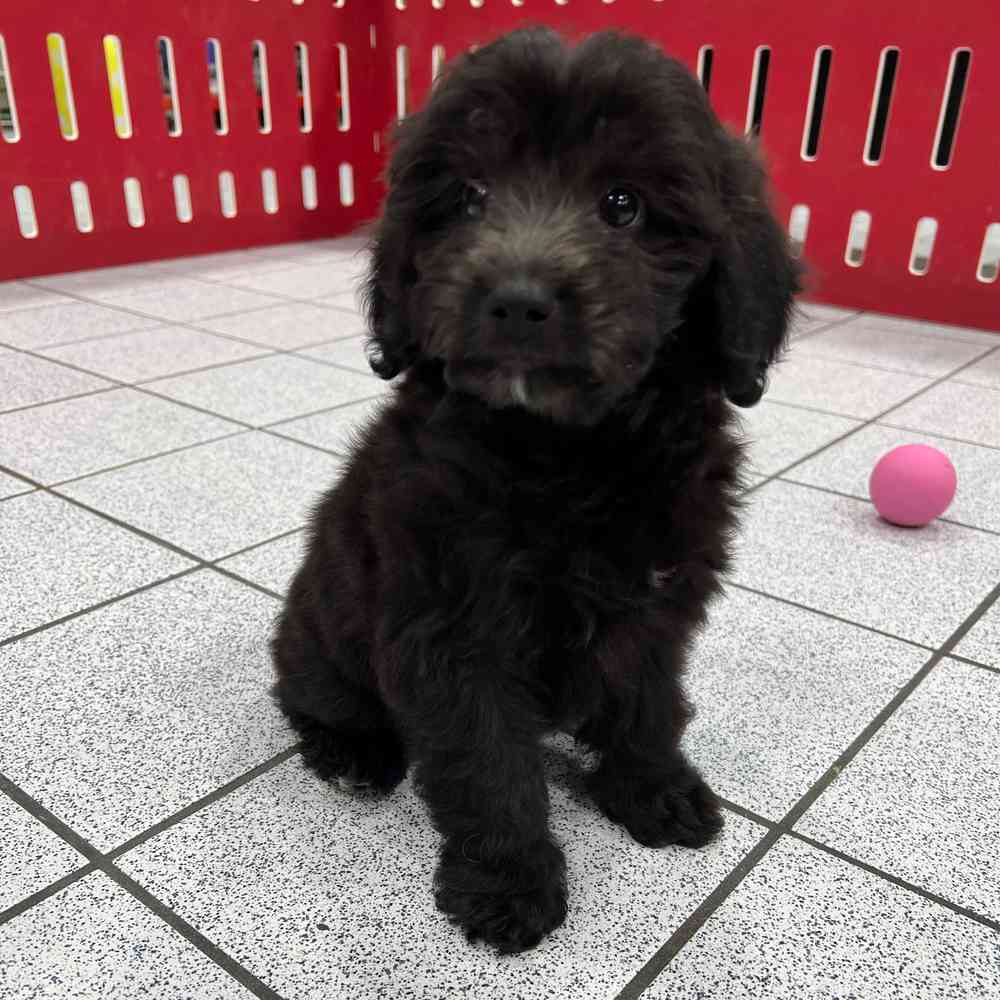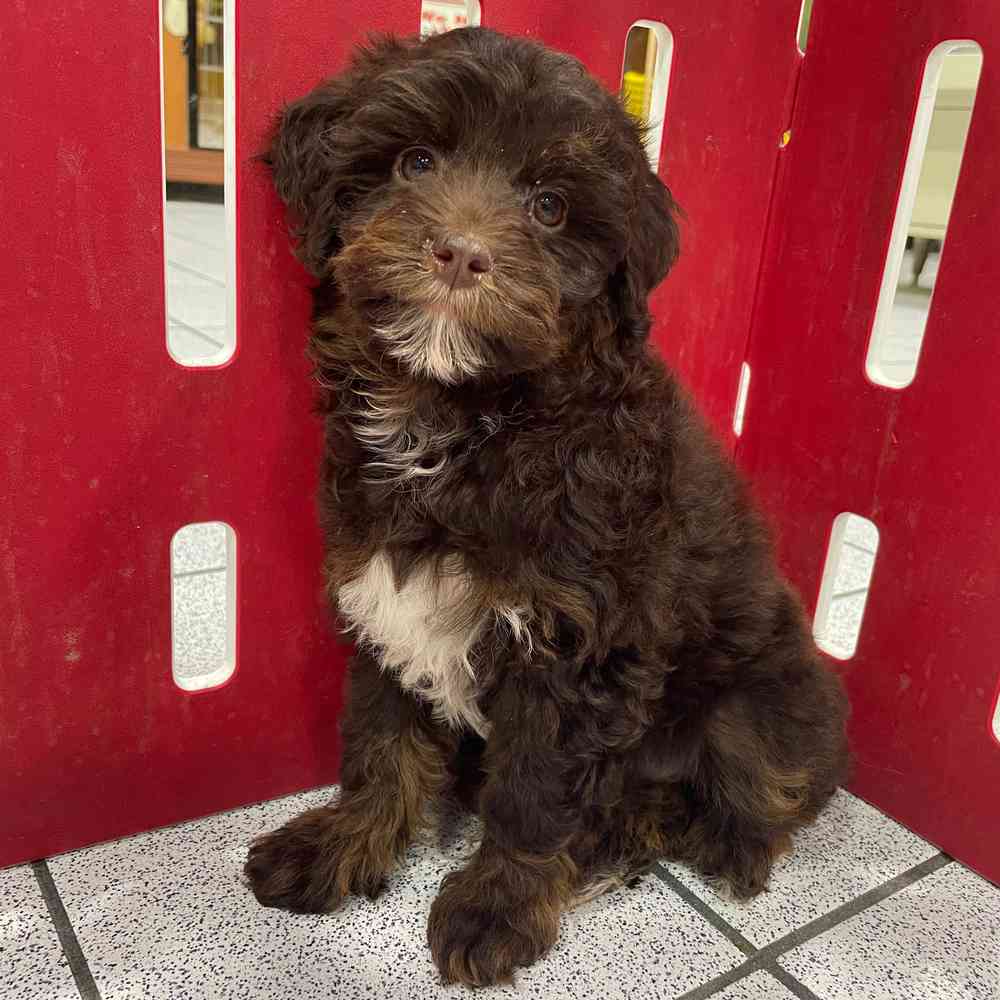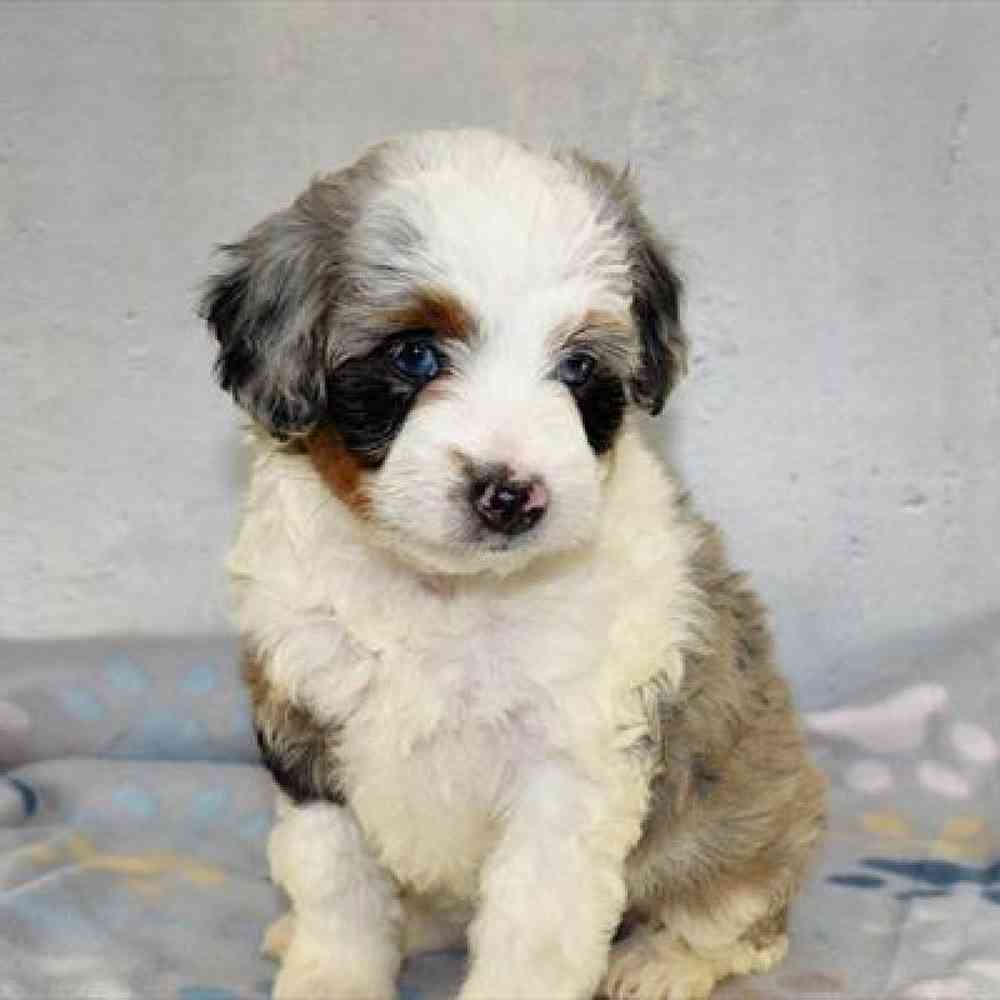 Mini Aussiedoodle
Otherwise known as:
Toy Aussiepoo
Mini Aussiepoo
Mini Aussie-Poo
Toy Aussiedoodle
Mini Aussiedoodles are perfect for those of you that don't have the time to clean a dog constantly. They are ideal for any household, whether you have a family or live on your own! Mini Aussiedoodles are intelligent and desires to please their owners, and to top everthing off they are effortless to train!
---
Puppy Knowledge
Description
The Mini Aussiepoo is a cross between the Miniature Australian Shepherd and the Poodle.
Personality
Mini Aussiepoos are very intelligent dogs which can be easily trained. The breed thrives in an environment where they can be challenged. They make for a very good family pet as they are tolerant of small children. The Mini Aussiepoo are playful, sweet social nature.
Exercise/Energy Level
Mini Aussiepoos have a lot of energy so keeping them exercised and busy is the key to calming this energy. As long as there are rgular walks, they can become apartment dwellers.
Clubs, Registries & Associations
American Canine Hybrid Club International Designer Canine Registry