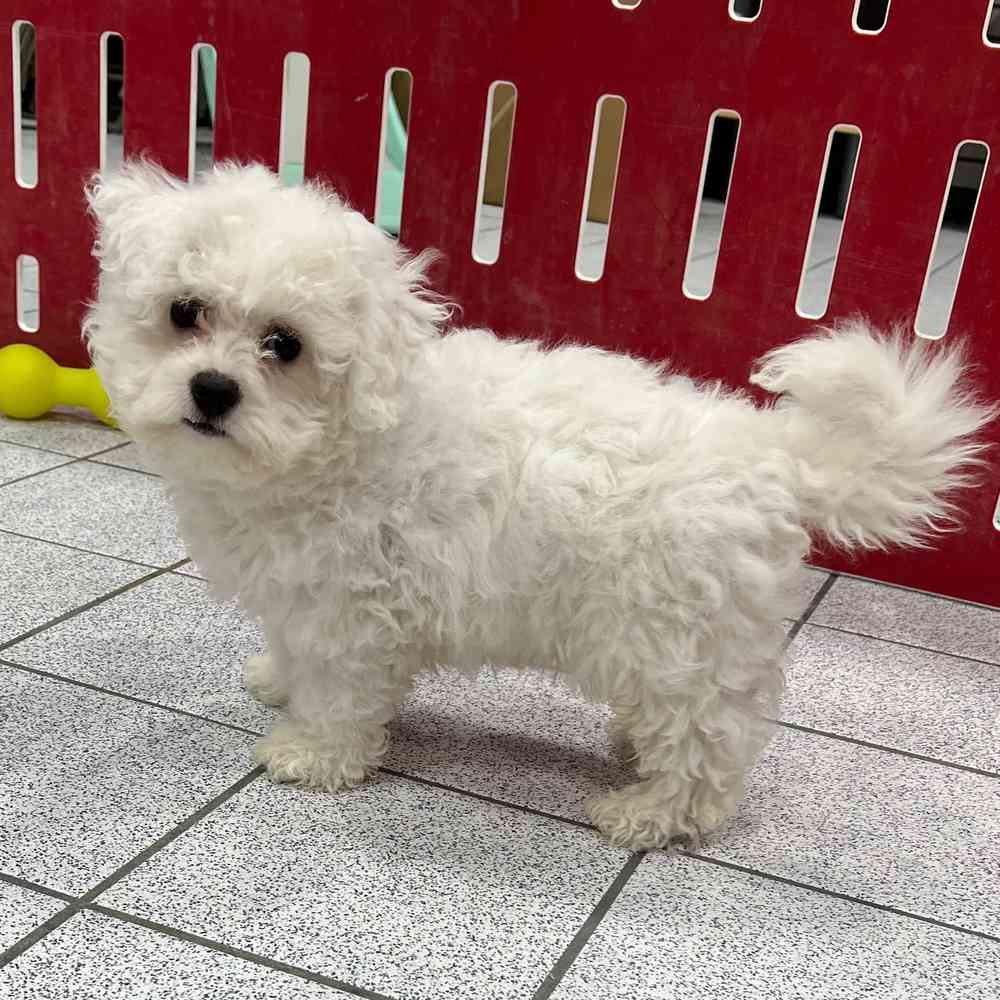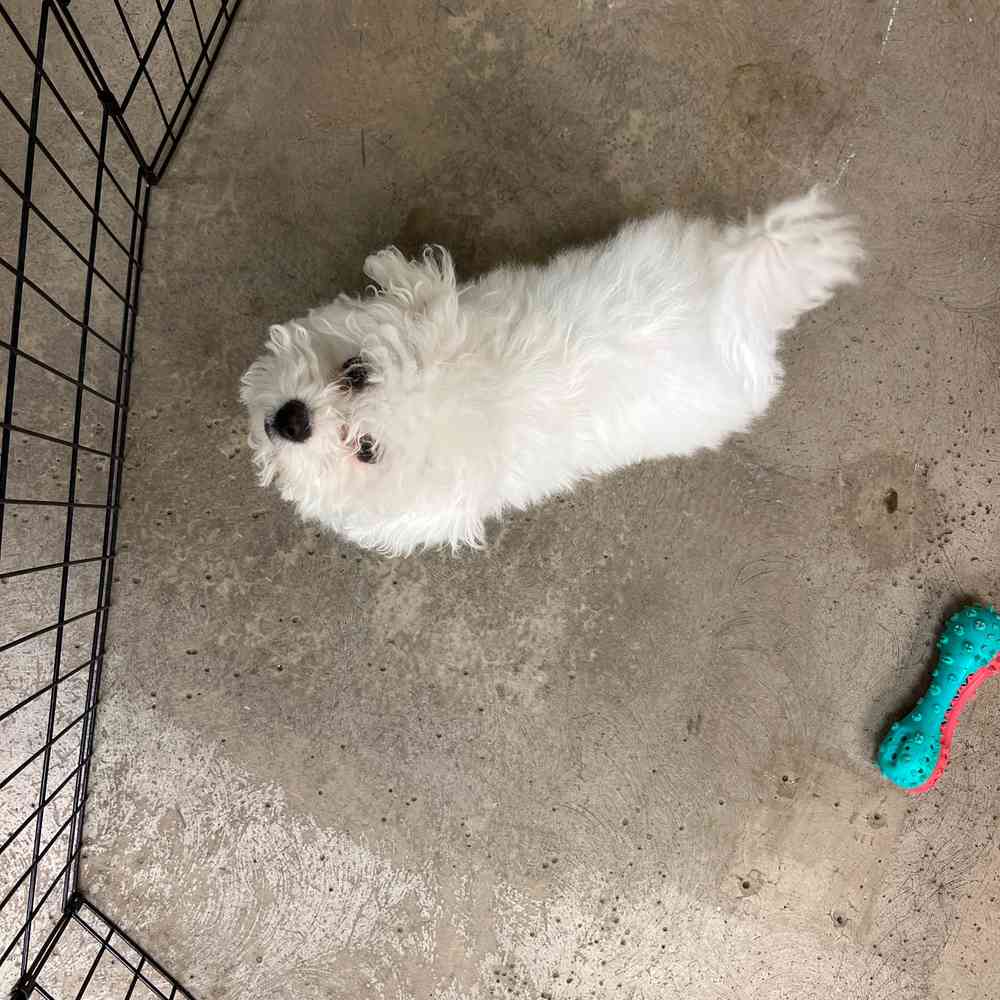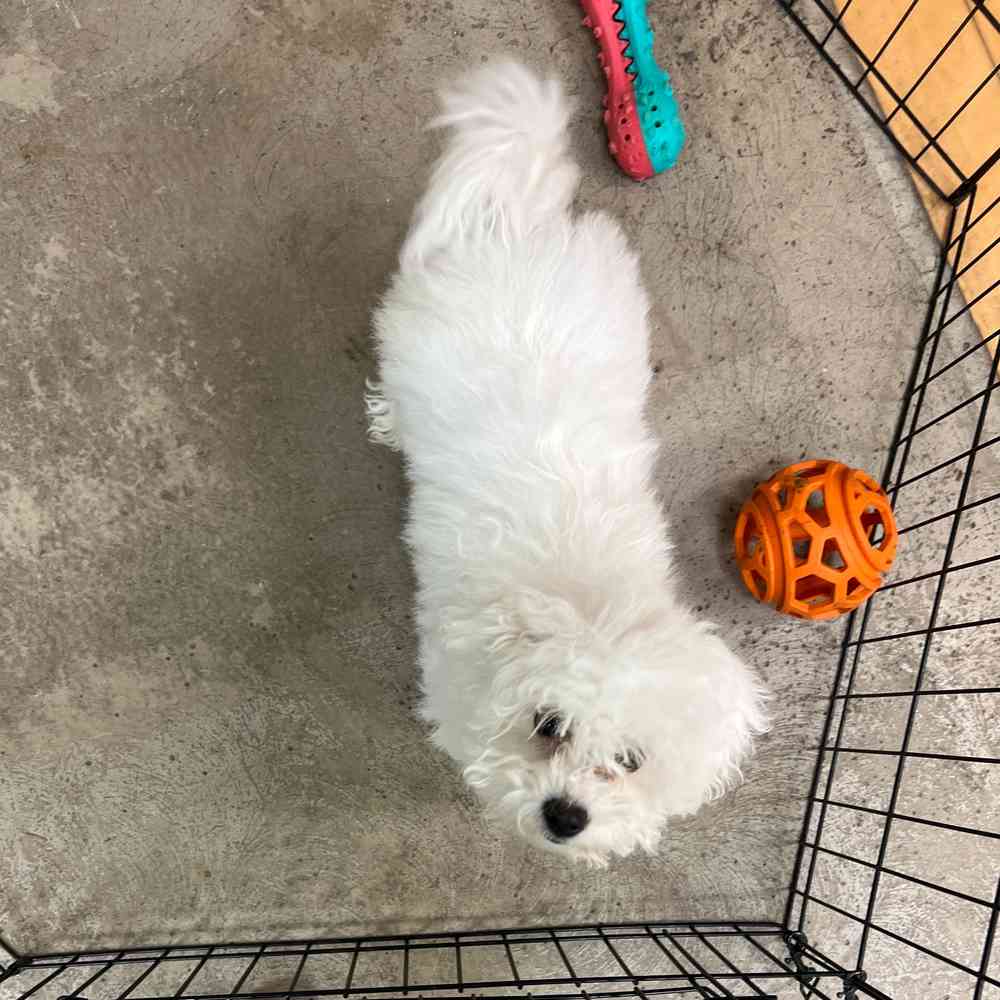 We're sorry, but Crystal has been adopted. BUT don't worry, we can still help you find your next fur baby! Let us know what we can do to help.
The small but sturdy and resilient Bichon Frise stands among the world's great "personality dogs." Since antiquity, these irresistible canine comedians have relied on charm, beauty, and intelligence to weather history's ups and downs. Bichons are adaptable companions who get on well with other dogs and children. Alert and curious, Bichons make nice little watchdogs—but they are lovers, not fighters, and operate under the assumption that there are no strangers, just friends they haven't met yet. Their confidence and size make them ideal city dogs. Bichons train nicely and enjoy performing for their loved ones. Finally, there's the happy-go-lucky Bichon personality that draws smiles and hugs wherever they go.
Extended breed info
OUR HEALTH GUARANTEE
The health of your puppy is our number one priority. To ensure your puppy arrives home happy and healthy, we not only require comprehensive health evaluations for every puppy, but also offer a Health Guarantee.
OUR BREEDER REQUIREMENTS
The Family Puppy has a zero tolerance policy for puppy mills or substandard breeding practices of any kind. Our puppies are raised with love, respect and a high level of attention and personal care.