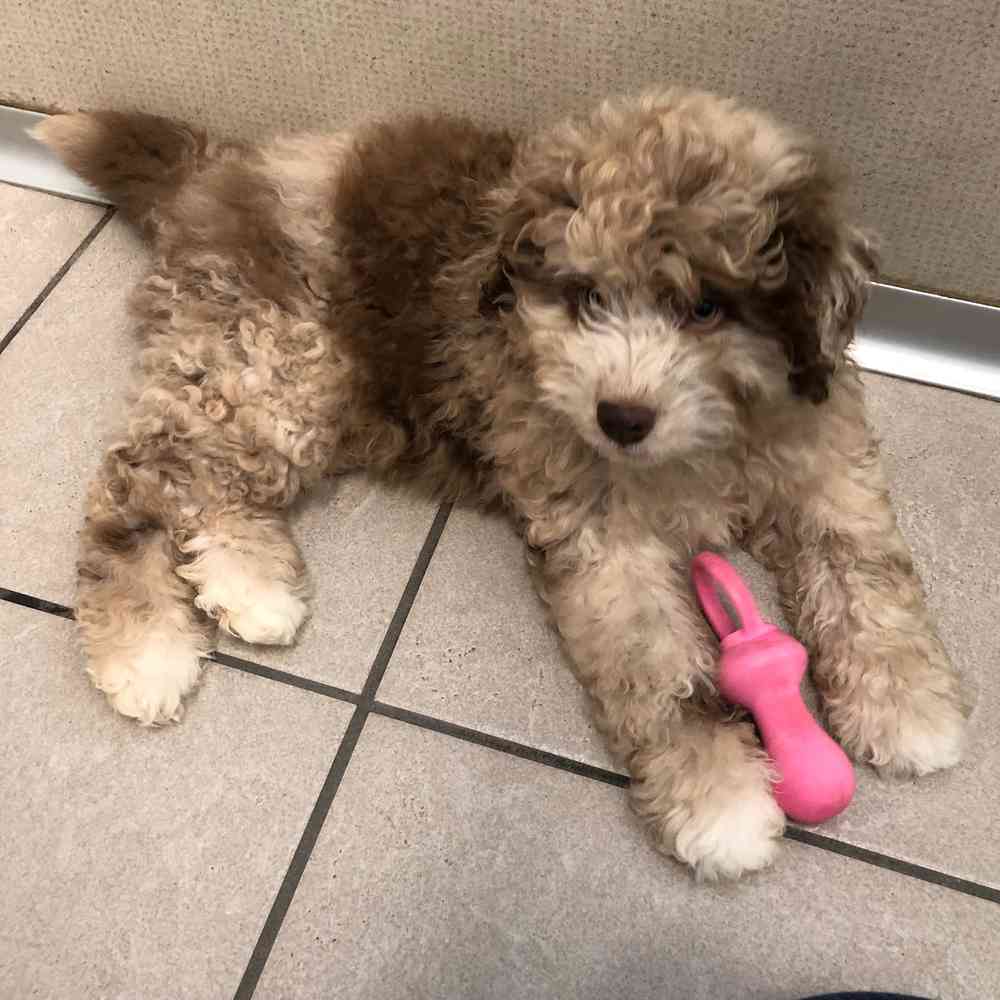 is available and ready for His Fur-Ever home.

We are open Daily for walk-ins, So Come in and visit. , Can't wait to meet you.

His father is 15 lbs, and His mother is 76 lbs.
As a Mini Newfy Poo, he's Shedding, Non-Hypoallergenic.

Thank you for the interest in our puppies.

When looking for a new puppy there are two important things to consider:
1) A puppy you can you meet face to face, where you can pet and hug and play with a puppy before you buy. We believe puppies should only be sold "IN-PERSON".
2) When looking at puppies online we realize that most are À la cart. At The Family Puppy rather than you starting from scratch, We Provide:
* Only Family Friendly Breed Selection
* Our Breeder & Kennel Screening
* 3 Inspections - AKC, USDA, & State
* Veterinarian Physical Exam
* Proper Vaccinations & Wormings
* Veterinarian Health Certificate
* 2 Year Birth Defect Protection
* Lifetime Parvo & Distemper Protection
* Microchip & Lifetime Enrollment
* Face-to-Face meeting B4 Purchase
* Unequaled In-Store Puppy Socialization
* and much more!
We dare you to compare it with other puppy sources.
This FIVE-STAR package saves you time & money.

We're a family owned, Michigan based company, known for helping families like yours with a successful, forever choice for more than 23 years.

Check out these video links to learn more:
Meet or Breeders
Our Breeder Requirements
OUR HEALTH GUARANTEE
The health of your puppy is our number one priority. To ensure your puppy arrives home happy and healthy, we not only require comprehensive health evaluations for every puppy, but also offer a Health Guarantee.
OUR BREEDER REQUIREMENTS
The Family Puppy has a zero tolerance policy for puppy mills or substandard breeding practices of any kind. Our puppies are raised with love, respect and a high level of attention and personal care.
Schedule a Play Date with This Pet!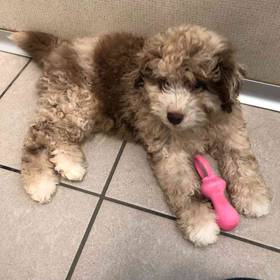 Schedule a Play Date with This Pet!